I remember coming across this screen print somewhere soon after I started my own independent graphic design practice. It must have been around 2001 or so and I'd guess that my friend
Mark Owens
showed it to me, although I don't really remember.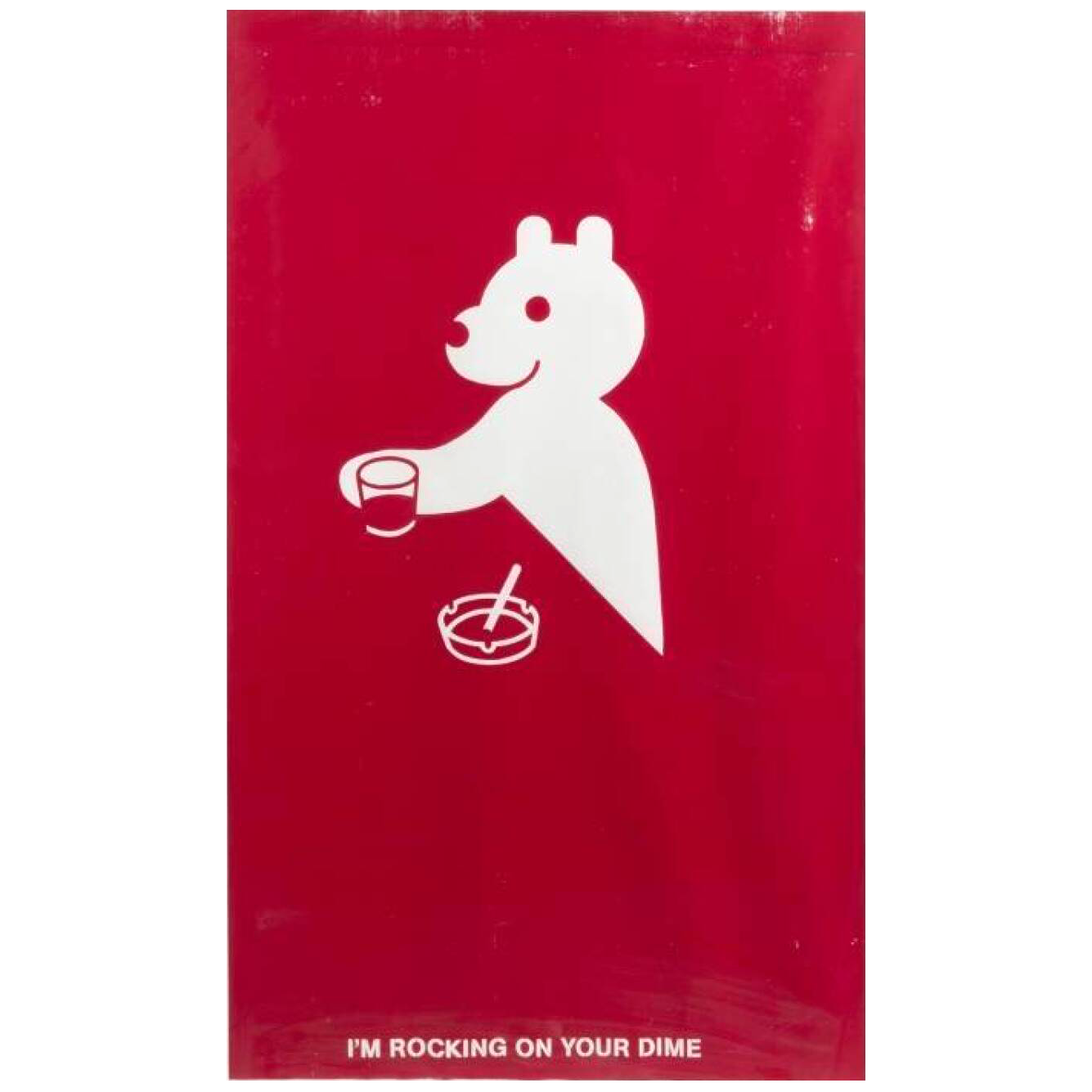 How do you work for others while also working for yourself? (Or maybe better, how do you do someone else's work while also doing your *own* work?)
I've struggled with the question myself, regularly. And here, this savagely cute gestalt bear sitting at a bar printed in one color and with pointed negative spaces looks like he has it all worked out. Perhaps he does. And perhaps so does McFetridge — in 2016, he won the National Design Award for Communication Design. Here, in his own words is what he does and why he does it:
Geoff McFetridge will join class via Zoom today.
March 14, 2022
Rocking on your dime
Readings
Resources

Visitor